Postleaf: reimagined
• 1 min read
It's been about nine months since Postleaf debuted as a simple, beautiful, open source, PHP blogging platform. The initial version was well-received, landing an article on TechCrunch and making its way to #1 for the day on Product Hunt. (Thank you so much, everyone!)
Today, I'm announcing something pretty big: A complete redesign, a new platform, and some amazing new features.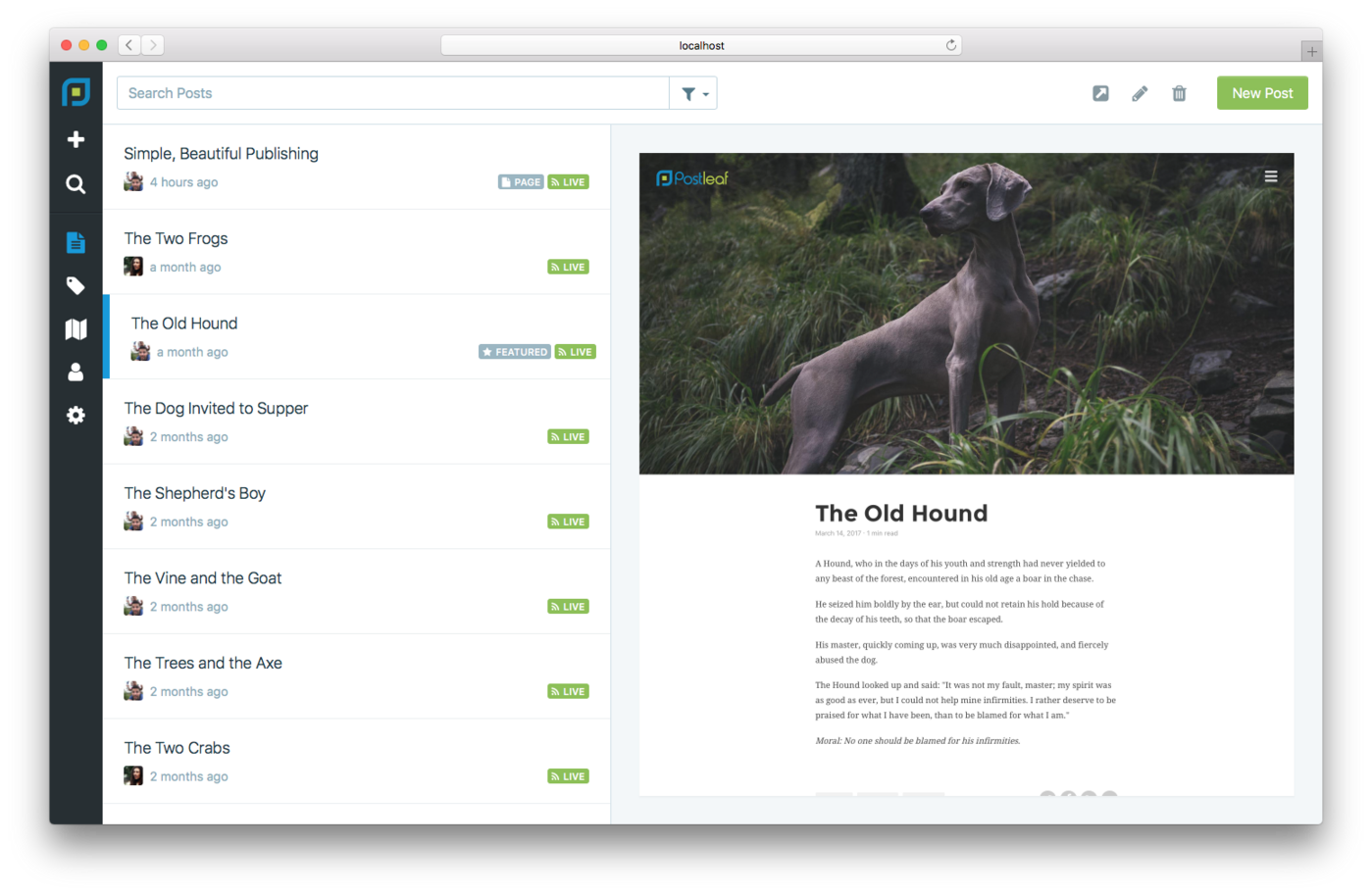 From the Ground Up #
Postleaf has been redesigned from the ground up. I've moved the project to Node.js, refined the user interface, and added a number of incredible features that just work:
Inline editing
Distraction-free ("zen") mode with day and night support
Automatic responsive images via Dynamic Images
Themes via Dust.js
Fast, database-agnostic built-in search
Integrated file manager
Out of the box support for JSON-LD, OpenGraph, and Twitter Cards
oEmbed support for embedding third-party content
Spotlight-style search from anywhere in the admin panel
Simple backups (including content as easy-to-read JSON files, themes, and uploads in a single zip file)
Custom post templates (no limit to how many a theme can have)
Roles and permissions
And more
Everything you loved about the old version of Postleaf is still there and then some. And it's even more simple and beautiful than before.
You can get the source of the new version on GitHub.